Father's Day
Date Posted:20 August 2019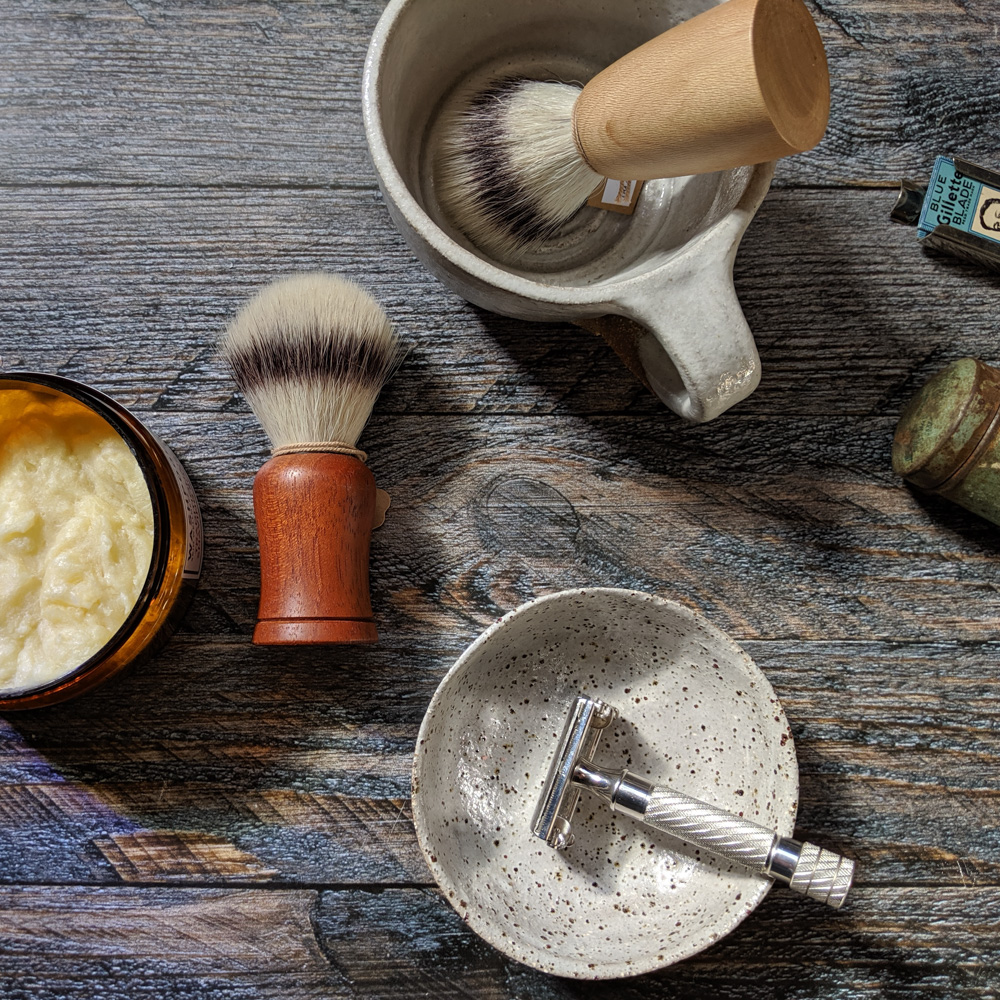 Many people are surprised when we tell them that a large proportion of our customers are male. We like to think men feel welcome, valued and comfortable when they shop at Washpool, as we've made a conscious effort to be inclusive when we design our ranges. And it's clear that men enjoy quality products that treat their skin gently, nourish and soothe just as much as women do.
While most of our products are truly unisex, our Traditional Shaving Soaps are purchased predominantly by/for our male clientele who love the close shave they achieve using an old school lather and a real razor. Having said that, we're aware that some women have purchased our brush, soap and bowls sets for themselves.
Our shaving soaps have a strong following on traditional shaving forums. For those who prefer a low packaging, we have introduced a puck version for each scent, wrapped in wax paper with paper labels.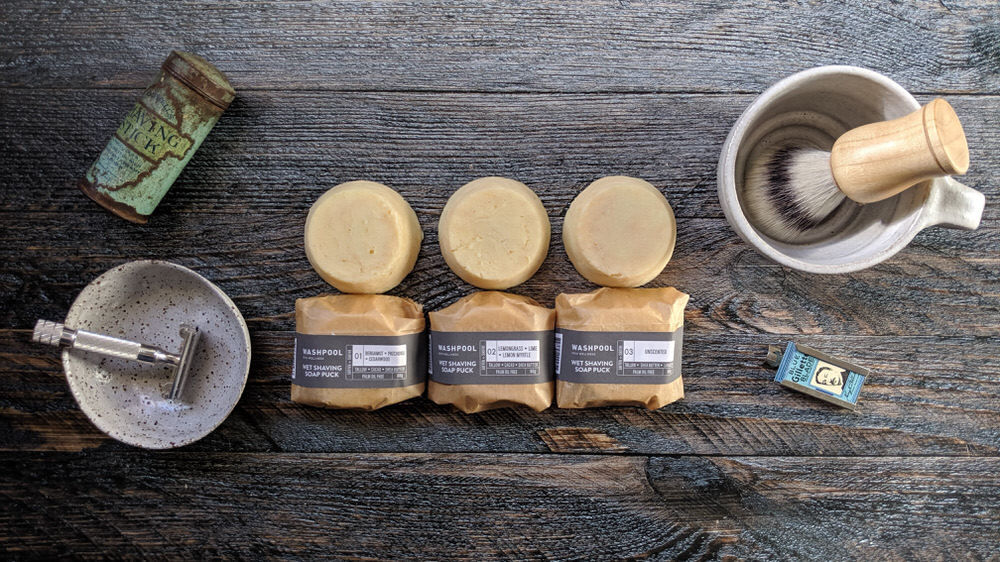 Shaving soap pucks
Here are some quotes from reviews of our shaving soaps:
"Excellent shaving experience"
"Wonderful lather, terrific scent"
"Creates an incredibly rich and fatty lather"
"The soap is slick and lathers quickly. I finish the shave feeling moisturised."
"Will be using yours from now on and telling all my mates."
"Great scent and the cushioning, glide and protection provided once lathered are excellent"
"There's more soap in the container than many other artisan soaps, so I consider it good value for money"
"Better than premium international brands"