Global Handwashing Day 15 October
Date Posted:8 October 2018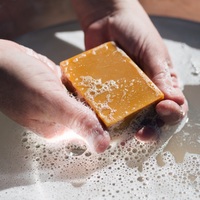 October 15 is Global Handwashing Day, a global advocacy day dedicated to increasing awareness and understanding about the importance of handwashing with soap as an effective and affordable way to prevent diseases and save lives.
Washing hands at critical points during the day and washing with soap are both important.
Global Handwashing Day occurs on 15 October of each year. The global campaign is dedicated to raising awareness of handwashing with soap as a key factor in disease prevention. Respiratory and intestinal diseases can be reduced by 25-50% by using proper handwashing habits.
From Wikipedia: "Handwashing with soap is very effective and the least expensive way to prevent diarrhea and acute respiratory infections. Pneumonia, a major acute respiratory infection, is the number one cause of mortality among children under five years old, killing an estimated 1.8 million children per year. Diarrhea and pneumonia together account for almost 3.5 million child deaths annually. Handwashing with soap is estimated to reduce cases of diarrhea by 30% and respiratory infections by 21% in children under the age of five."
This week we're donating $1 from the sale of every specialty bar to World Vision for handwashing stations. For every $90 donated, World Vision can build a handwashing station in a school to help keep children healthy, prevent the spread of disease, improve school attendance and nurture lifelong hygiene habits.