Refills
Date Posted:4 June 2020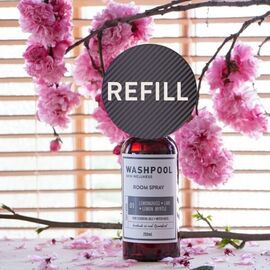 Due to the Coronavirus shut down, we've struggled to get replacement containers and pump lids. We started offering refill bottles for many of our products, in the hope that some customers would reuse their previous lids and pumps.
To our delight, customers responded so positively they've asked us to continue offering refills.
We're slowly working through our products and adding refills as our stock and containers allow.
When you order a refill you'll save $1 off the price of the equivalent sized product, and you'll save on the amount of plastic that's being created for that product.
Some products work well as refills (Hand & Body Wash, Room Spray, Face Oil), however, some work better if you transfer the pump/lid to the new container (such as our shampoo & conditioner which are very thick and won't transfer well between containers).
Please note that the neck & lid sizes vary between the 250ml and 500ml bottles.