TIP ONE
As a rule, first burns should be a minimum of 4 hours to ensure the wax is burnt to the edge of your vessel, to avoid tunnelling in the middle.
TIP TWO
Keep your candle wicks trimmed to approx 0.5cm, so they don't mushroom or become long. This will prevent smoking and keep the flame burning in the middle of the candle, and not favour any side. It's always good to trim the wick prior to each use.
TIP THREE
Avoid burning your candle in a strong draft as this will burn to one side of the vessel and create an uneven burn.
TIP FOUR
Do not store your candle in direct sunlight or in hot areas, as it may discolour your candle.
TIP FIVE
Do not burn your candle for more than 5-6 hours at a time.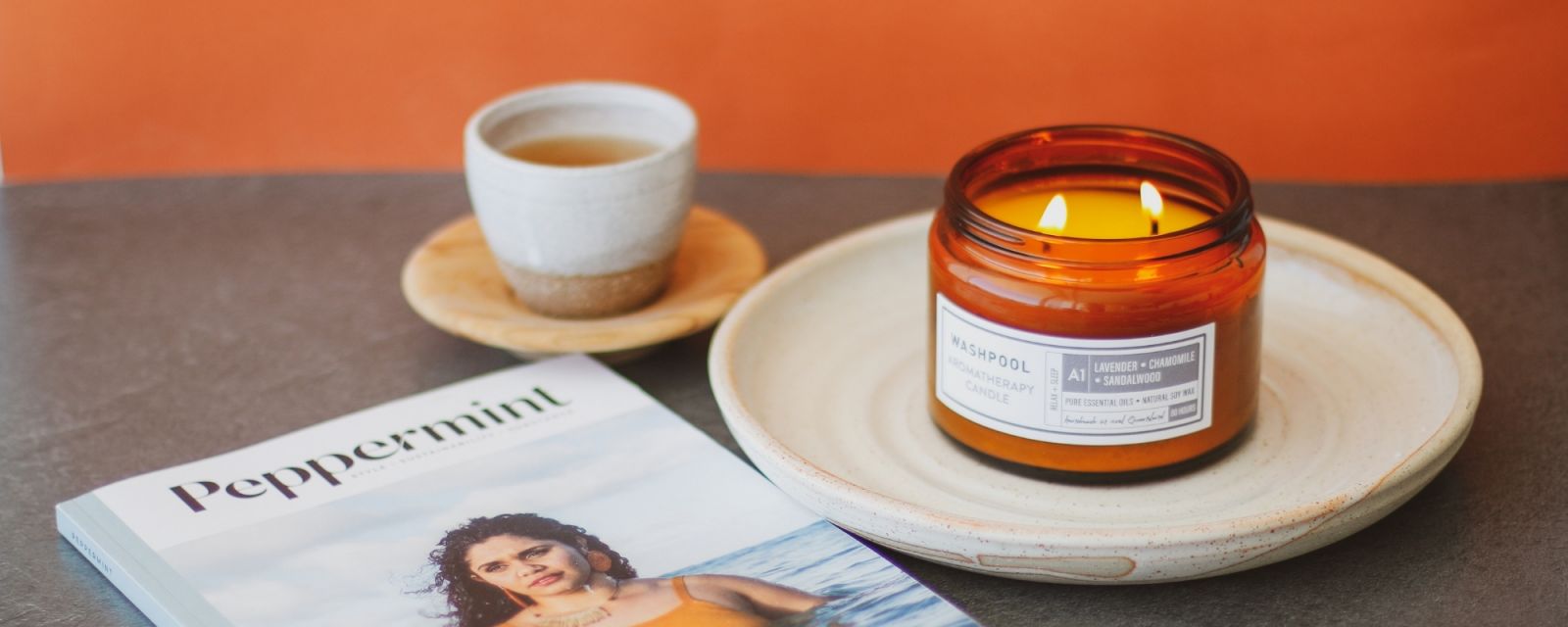 Washpool Aromatherapy Candle - Lavender, Chamomile and Sandalwood
RESULT
Many hours of candle burning satisfaction.
TO GET YOU STARTED ON BECOMING A PRO CANDLE OWNER, VIEW THE WASHPOOL AROMATHERAPY AND AROMATIC CANDLES HERE