About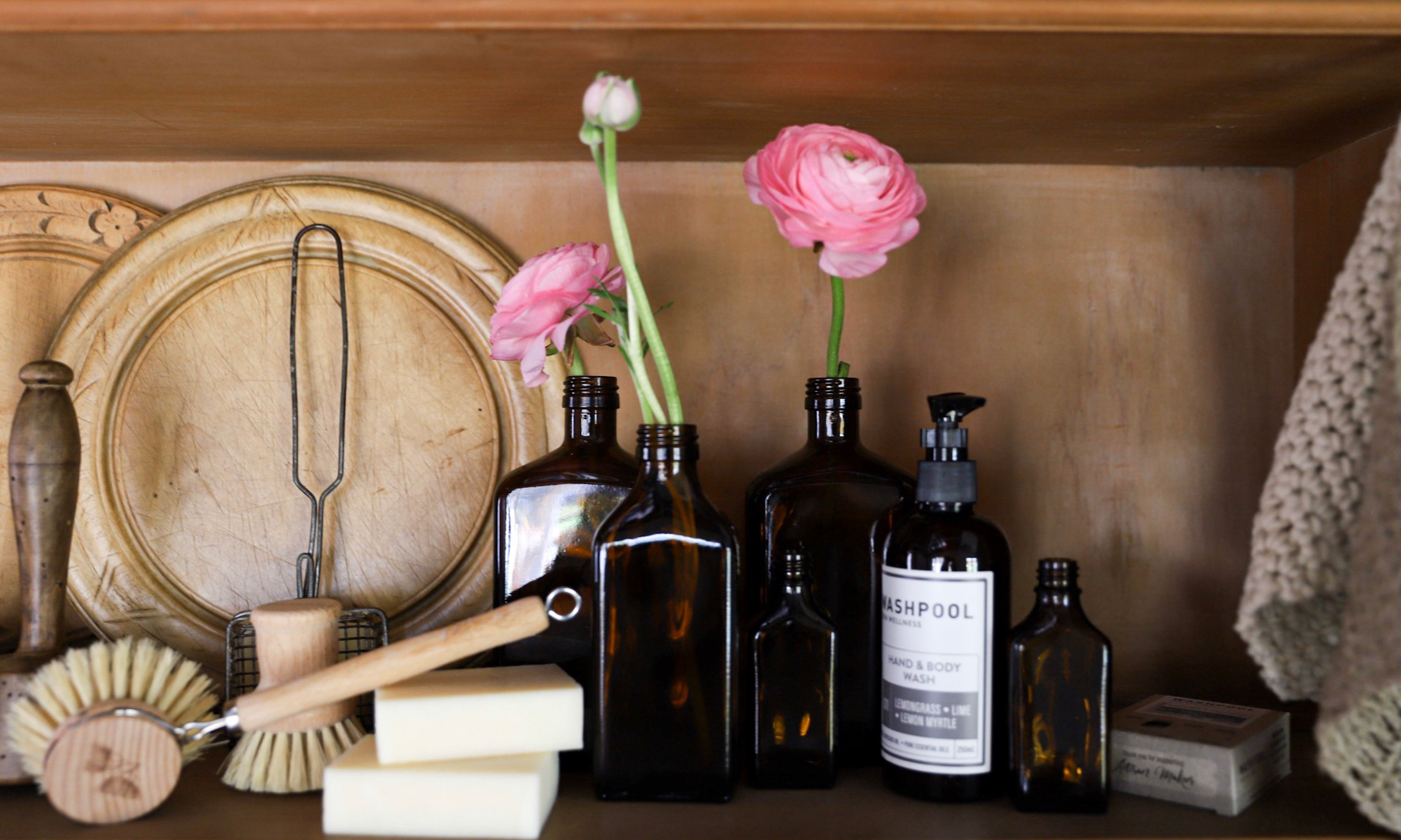 Do you want to
✓ Minimise the chemicals you expose yourself and your family to?
✓ Protect & nourish your sensitive skin?
✓ Use environmentally friendly products?
✓ Buy palm oil free?
✓ Support a small business?
✓ Purchase direct from the maker?
At Washpool we hand-craft the highest-quality natural soaps and cleansers, using the best ethically sourced ingredients.
When you purchase Washpool products you'll be reassured that
We've done the research for you - we carefully source our ingredients from ethical & fair trade suppliers, and we buy Australian, organic and local where possible.
There's no "nasties" in our products - you'll be able to recognise our ingredients - most of which are edible and food grade. Our ingredients include cold pressed edible oils, butters and milks, extracts, infusions, activated and whole botanicals along with clays, honey, fruit and vegetables. Find out more about our ingredients.
We carefully hand-craft and package all of our products on site
We seriously investigate the best options for packaging, including purchasing biodegradable, recycled and recyclable packaging
Our products are not tested on animals (except our human volunteers!)
You're supporting a family-run rural business who gives back to our local community and charities
Your bathing experience will become a sensory heaven filled with luscious lathers and heavenly scents
Meet Melissa - Washpool owner & head soapmaker
Hi, I'm Melissa
I know I'm not alone in wanting to provide my family with the healthiest, most socially responsible products that are affordable everyday, not simply as a gift or a treat. Placing a product we've made with our own hands directly into the hands of our customers allows us to deliver the most value, both in terms of quality but also the richness of the artisan/customer relationship.
Prior to Washpool I studied Social & Environmental education and worked as an academic and teacher. I now live with my husband, Warren, and three youngest of four children, in our off grid home in Southern Queensland. We are self sufficient for power and water, although the most recent drought has tested our resilience.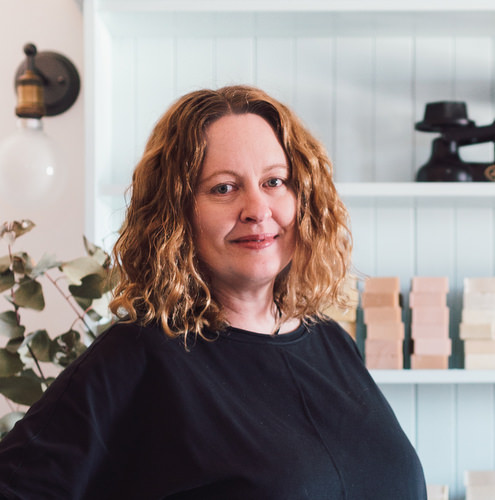 A decade ago, I was raising and homeschooling three young children on a remote, drought declared cattle property near Roma, in western Queensland.
Part of daily life was tossing the kids into a ute or cotton seed trailer and dishing out feed to hungry livestock. Living in such a harsh environment, meant that the children often had dry, wind blown skin but when I applied moisturisers their skin would sting. It was at times like these that I tossed out the shop bought cream and intuitively headed into the kitchen for some olive oil to soothe them, and although it wasn't a perfect solution, at least it didn't cause pain and irritation.
I've always been a good label reader when shopping for food, however I began to realise that I did not apply the same scrutiny when buying products to use on our skin. After continuous reactions to shampoo, I started reading and researching the ingredients of the products I was using. I noticed that it didn't seem to matter whether I purchased an expensive product from a salon or a supermarket brand, they had similar ingredients that often caused what I call 'the itchies'.
I remember a welcome visit from my parents, who lived 600klm away. As always they brought gifts, including a handmade soap bar for me. I was so impressed with how my skin responded that the first seeds of a thought were planted.
To be honest, I was also struggling with my transition from an academic career to the isolation of the farm, and looking for worthwhile ways to keep my mind active. I was ready to start throwing myself into research again. It was also a pleasant diversion from more serious tasks like drought feeding, teaching distance education, book keeping and the myriad small tasks required on the farm.
Around this time we moved to our current home, in Ballandean, in the heart of Queensland's biggest wine-growing region. While it seems we haven't escaped the drought we experienced further west, there is something very special about the washed, muted palette in our region, especially at golden hour.
In Ballandean, our girls were able to attend the local primary school, and I began to have more time available. After tonnes of theoretical research I finally made my first batches of soap to share with family and friends. I wasn't long before I started receiving positive feedback and I realised I had found my passion.
We sold our soap bars at the local handmade market for a couple of years, which was the perfect way to interact with our customers and learn what they wanted. With a growing and loyal customer base, Washpool eventually outgrew the farmhouse kitchen before taking a big step into the storefront and workshop in Ballandean. With the help of a rural web designer we started our online store, allowing us to share our products across Australia. Washpool now employs five local women (and one unpaid, long suffering husband) who help me make, cut, package and send your orders. In November 2019 we celebrated our tenth year in business and we're excited to be making plans for an even better (and greener) future.
The Washpool product range is customer driven, so whether our three, now teenage, daughters need a new product or Washpool's beautiful clients ask for something, we listen to suggestions and try to fulfill desires. Demand for more natural skincare is also resulting in the release of cleaner, greener ingredients that deliver results, which means reading, thinking, experimenting and sometimes tweaking existing products or creating new ones.
Because I love to study topics deeply and enjoy reading I try to tweak what I do as I learn. My favourite quote is:
"Do the best you can until you know better. Then when you know better, do better."
— Maya Angelou

xo Melissa
The Washpool Farm Soaperie difference
We believe in being small enough to listen and being big enough to deliver. We believe in handmade and we take pleasure in providing meaningful employment to people living in our rural community.
"Fantastic product and second to none in service. I can't fault my experience with Washpool at all, not a thing, the personal service is beyond amazing, the products are fantastic and the ethics behind the ingredients are spot on. A fantastic company, I see no reason why I would need to buy soaps elsewhere ever again." - David
Our store & workshop at Ballandean
When you visit our store you'll be delighted by the gorgeous scents as you walk through the doors.
We sell our Washpool-made products here, and also a range of eco-friendly products and locally made goodies.
"One of my favourite places, just walking into the room you get hit with all these incredible smells. My skin has never been smoother and my bad breakouts are healing. From facial serum to soap to hand wash I can't get enough." - Lisa
Where are we?
We're in the heart of the Granite Belt Wine Country and just down the road from the gorgeous Girraween and Sundown National Parks.
Direct to consumer pricing
We offer our products direct to our clients at wholesale prices. What does this mean for you?
This means we've cut out the middle-man, and that we can provide you with quality products at a fraction of what you'd pay in a retail store.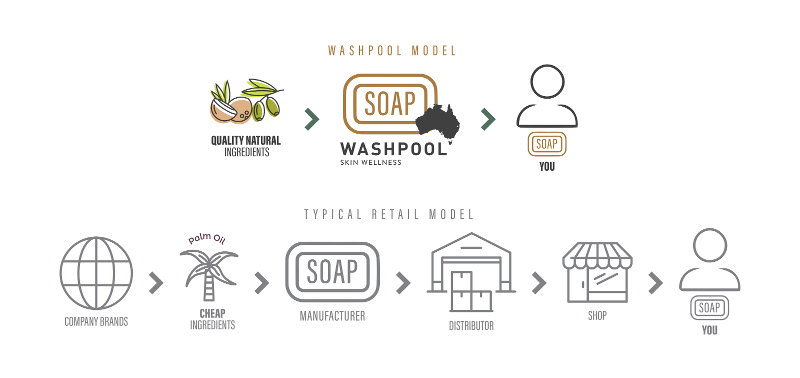 When I lived on that isolated, drought declared property with three small children, it was difficult to focus on health. We were in survival mode. That experience (and the fact we are still at the mercy of the weather with our current cattle station) gives me enormous empathy for everyday people. It's always my priority to make sure our natural skincare is as affordable as it can be while not compromising on quality raw materials. This doesn't mean we have the cheapest products around, but with our direct to consumer pricing our prices are as low as they can be for a quality, handmade natural product.