Ingredients

Handmade in rural Queensland, Australia
Sustainable & ethically sourced ingredients, local where possible
High quality and moisturising ingredients to nourish and soothe your skin
Naturally scented, using essential oils only
Naturally coloured using minerals and clays
Free from Sulphates, Tetrasodium EDTA, Artificial Colours, Parabens, Phthalates, Mineral Oil, Palm Oil and Palm Oil derivatives.
What we put in: Cold pressed edible oils, butters and milks. Extracts, infusions, activated and whole botanicals along with clays, honey, fruit and vegetables. Basically, ingredients you can recognise, most of which are edible.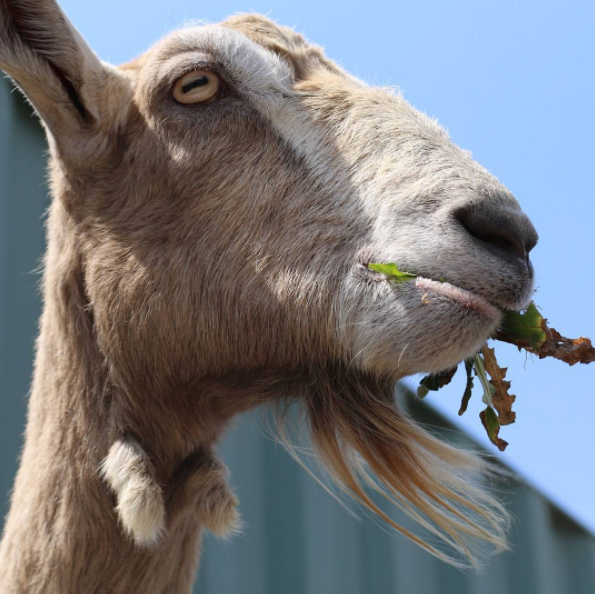 Major ingredients
Avocado Oil - Avocado oil is a nourishing unsaturated oil, rich in vitamins A, D & E, and is easily absorbed by the skin due to it's high Oleic acid content. It can help with sun-damaged and dehydrated skin, and is ideal for softening mature skin. Avocado oil is made from pressing the pit of avocados.
Organic Raw Cacao Butter - Cacao butter is extracted from Cacao beans (which are used to make chocolate). We use food-grade unrefined cacao butter which smells very chocolatey (yum!). Cacao butter contributes to the hardness and lather of our soaps. It protects the skin by providing a protective barrier that helps with retaining moistures and because of its natural antioxidants it can help with dry skin and wrinkles.
Castor Oil - Castor oil comes from pressing the beans from castor bean plants. It acts as a humectant, which draws moisture to the skin and provides a protective barrier. It can be helpful for sunburn and other burns, skin irritation and inflammation. It helps with creating luxurious lathers.
Clays - we use clays in our products for both their natural colours and for their other properties, which vary depending on the clay. Clays are the only colouring agent we use, we do not use any artificial colours. Clays can help exfoliate and soften your skin. Some of the main clays we use are:

Bentonite Clay - created from volcanic ash. Bentonite clay helps give our products "slip" which makes it useful in our shaving soaps. It absorbs oils and is good on oily skin.
Brazilian Clay - provide a variety of colours for our soaps and is particularly good for sensitive skin. Clays help pull oil from the skin.
Kaolin Clay - is a gentle clay with less liquid absorbing properties than other clays, which is helpful for sensitive and dry skin.
Rhassoul Clay - helps absorb excess dirt and oil and provides slip to our shaving soaps

Organic Virgin Coconut Oil - virgin - Coconut oil comes from pressing coconut flesh. We use food-grade virgin coconut oil. The lauric acid naturally present in our organic virgin coconut oil and coconut cream helps make a harder soap bar, while also contributing to deep cleansing and a big fluffy lather. It helps soften the skin and is easily absorbed. It is a core ingredient in our soaps.
Essential Oils - Our products are scented with essential oils only. We do not use any artificial scents. We are careful to only use essential oils that are skin-friendly. We do also offer a range of scent-free products for those of you that can't tolerate any scents.
Goat's Milk - We use fresh goat's milk from our neighbours in our Goat's Milk range. Goat's milk is extremely moisturising and helps soften & soothe the skin. The PH of goat's milk is similar to that of human skin and is full of nutrients. Some people with sensitive skin that can't tolerate other products find that goat's milk soaps are helpful.
Honey - Manuka - Manuka honey comes from bees in New Zealand that harvest from the manuka shrub, and has been found to have highly therapeutic properties, including in wound healing. We use manuka honey in our lip balms and in our scent-free Manuka Honey & Goat's Milk soap bars.
Jojoba - Jojoba is a wax from seeds of the Jojoba shrub, found in southern USA and Mexico. Jojoba oil's similarity to sebum allows it to penetrate and moisturise the skin's deeper layers without clogging pores and the skin is still able to breathe easily. It can help with retaining moisture and preventing the growth of microorganisms. It is rich in proteins and minerals and can help soothe irritated skin. We use 100% pure cold pressed Australian Jojoba from Jojoba Natural, in South-east Queensland. We use jojoba oil in our lip balms and facial serums.
Macadamia Oil - We use food-grade macadamia oil, which is produced from macadamia nuts. Macadamia oil has similar properties to the sebum in human skin, and is used for helping rejuvenate mature, dry & aging skin.
Mineral Colour
Neem Oil - Neem oil is extracted from seeds of the neem tree, a native to India. It is valued for it's antiseptic, antifungal, antibacterial & bug-repelling properties. It is a key ingredient in our dog shampoos.
Olive Oil (Extra Virgin) - We use food-grade extra virgin olive oil. Applied to the skin, it is helpful for dry skin, inflammation, wounds and burns. It is suitable for people with sensitive skin and babies and has excellent skin conditioning and emollient properties.
Rainwater
Organic Shea butter - Shea butter is obtained from the nuts of the shea or karite tree in West Africa. It is helpful in moisturising and hydrating skin. Traditional african healers value it for it's anti-aging and moisturising properties.
Sunflower Oil - Sunflower oil is made from the seeds of sunflowers. It is full of essential fatty acids and vitamin E, is great for mature, dry & sensitive skin.
Tallow - Saponified Tallow (hand-rendered, local). We use hand-rendered tallow from local grass-fed cattle. Tallow has a long history of being the main ingredient in traditional soaps, but has fallen out of favour in recent years. Tallow makes for a long lasting and hard traditional soaps, and can be found in our Purist range.
Vitamin E - Vitamin E is a fat-soluble antioxidant found in many fruits and vegetables and can help protect skin against free radicals. It can help with the appearance of skin blemishes. We use Vitamin E in our balms and facial serums.
Other ingredients
Activated Charcoal - activated charcoal is charcoal that has been heated in such a way that it creates spaces & a large surface area that can help trap chemicals and impurities. It has often been used internally to help adsorb poisons, and Melissa has been known to administer some of her activated charcoal to local pets that have mistakenly eaten poisons. Charcoal helps absorb and draw out oil and impurities from the skin. We use activated charcoal in our Activated Charcoal Salt Bar and in our Charcoal Facial Cleanser.
Aloe vera (Barbadensis) - Aloe vera is used for it's refreshing, soothing and restorative properties. It can help with flaky & dry skin, and in treating wounds and burns (including sunburn). It can help protect & moisturise the skin. It contains antioxidants including beta carotene, vitamin C and E. Aloe Vera is a cactus plant, the part used is the gel inside the leaves. We use aloe vera in our Facial Cleansers.
Argan oil - Argania spinosa (Argan) Kernel Oil - Argan oil is produced in Morocco from the nuts of Argania spinosa and is rich in essential fatty acids, vitamins and minerals. It is restorative, nourishing and emollient, and is useful when applied to dry, sunburnt and mature skin.
Beeswax - Beeswax helps solidify our balms and provides the skin with nutrients and a protective barrier. We use it in our lip balms and moisture balm.
Bicarbonate Soda (Sodium Bicarbonate)
Camelia oil comes from the same plant that Green Tea is made from. Camelia oil is high in oleic acid (oleic up to 80% and linoleic acid 9%) and rich in Vitamins A, B, and E, which provide antioxidant, disinfectant and germicidal properties.
Camellia sinses (Green Tea) extract
Citric Acid
Coconut milk
Coffee beans - Ground organic coffee beans, used as an exfoliant in our Coffee specialty bars.
Elderberry Extract
Epsom Salts
Ethanol (sugar cane derived)
Evening Primrose oil (aka star flower oil) is extracted from the seeds of Evening Primrose flowers and can help heal and reduce inflammation in skin. It contains gamma linolenic acid, which is thought to play an important role in maintaining healthy skin. Some studies have suggested that it is lacking in some people with eczema.
Glycerin (from Soy & Maize Oil)
Grapeseed oil is a light oil, well suited to facial applications and with helping control oily facial skin. It has a good deal of vitamin E, which provides antioxidants for your skin, and is also high in linoleic acid which may help reduce clogged pores.
Madder Root, also known as Rubia cordifolia root, is one of the earliest natural sources of red/pink dyes. We use it as a natural colourant.
Magnesium Chloride
Meadowfoam oil - made from the seeds of the meadowfoam plant. It provides ultra violet protection, moisturises and provides a protective skin barrier.
Olive Leaf helps with skin elasticity, is an antioxidant, and soothes and hydrates the skin.
Olive Squalane - Olive Squalane is a light and stable version of olive oil squalene with a long shelf life. It is an emollient & skin conditioner. Often referred to as "mother nature's face lift", Squalane is found in human sebum at a level of 12 per cent.
Rosehip oil - from the fruit of the rose that is formed after the flower petals fall. Rosehip oil is particularly helpful for mature skin as it is restorative and wrinkle-fighting. It is a very rich source of essential fatty acids – in fact it is 80 percent fatty acids. These are vital for regenerating skin cells, and repairing skin tissue.
Rosemary Extract is a natural antioxidant, and helps keep oils fresh and extends their longevity.
Salt - Salts are useful for exfoliation. Salt bars are known for their rich and creamy lather.
Dead Sea Salt
Himalayan Pink Salt
Murray River Pink Salt
Sea Salt
Soy Wax
Vanilla Oleoresin
Witch Hazel
Zingiber officinale (Ginger) extract
Zinc Oxide
Vegan Products
All of our Washpool made liquid products (handwash, bath bombs & salts, shampoo, conditioner etc) are made from vegan ingredients. Our bar soap ranges with vegan ingredients include The Coco-Nut, Three In One (shower, shave & shampoo bars), Facial Cleansers, two of our Scent-Free bars (Olive Leaf and Carrot & Calendula) & our Specialty bars are usually all vegan (these bars vary as they often include one off special batches - so check the ingredients list).
We do use Goat's Milk and Tallow in some of our bars, and these ingredients are sourced from the Ballandean region. The Goat's Milk is sourced from our neighbours and is hand milked from a small herd of well cared for nanny goats. The tallow is sourced from our own farm and other farms nearby (grass fed & free range) and would otherwise be a waste product. Our lip balms and shea butter moisture balm include beeswax, and our Wet Shaving Soaps include tallow. We also use beeswax in our lip balms and shea butter moisture balm.