Big Beautiful Bargain Bag
Seconds
Random selection of bars
Offcuts & trial runs
Very popular - stock runs out often but is topped up weekly when we cut new batches
Alternative: you can personalise bare boxes of 10 first grade bars - save $1 per bar
Rated

5

/

5

based on

10

reviews.
Sometimes things happen in the soap kitchen - like the time I added purple clay to the neroli batch instead of the lavender batch. Oops.
Other times, it's a creative choice that we're not 100% happy with - like the time we added green tea leaves to the top of a bar. While they looked lovely, when the petite leaves were touched by water they unfurled into giant leaves, looking more like large pieces of kelp than green tea. Err- if you get one of these beautiful bars filled with shea & cacao butter, just scrape the leaves off before use. Easy.
Then there are the bars at the end of each log - all added into seconds for no crime other than being a little rustic on one side. Or the particularly lovely bars made by Melissa when demonstrating colour techniques using natural additives in our soap making classes.
Finally, there are the overstocks. The bars that for whatever reason we made too much of. These are some of the best to receive because they've had a nice long cure and they're hard, mild and long-lasting.
All are based on our usual high-quality ingredients - extra virgin olive oil, cacao butter, macadamia, shea butter. Some have goat's milk, some coconut cream. Most are scented with pure essential oils.
The one downside of buying a bargain bag is that you don't know what soaps are in your bag. For some people this is great - it's like a surprise present each time you open your delivery. If you prefer to know what range your soaps are from, you can buy
bare boxes of 10
in each of our ranges and choose the number of each scent/type in your box.
The contents of each bag will vary but will always be a minimum of 1000 grams.
The image below shows a stack of 9 regular sized bars on the left of the scales, and 6 specialty bars on the right that each add up to around 1kg. This works out value wise to around $4.40 a standard bar in these bargain bags.
These bargain bags sell out often, but we cut bars at least once a week and restock the shelves. If there are none available online check back in a couple of days or choose "Notify Me" to be sent an email when we restock.
Because these bars are often restocked they are usually very fresh and could do with a few weeks sitting in your linen cupboard to "cure" (read more about curing and why we cure for several weeks). Bonus: they'll impart a lovely scent to your sheets & towels.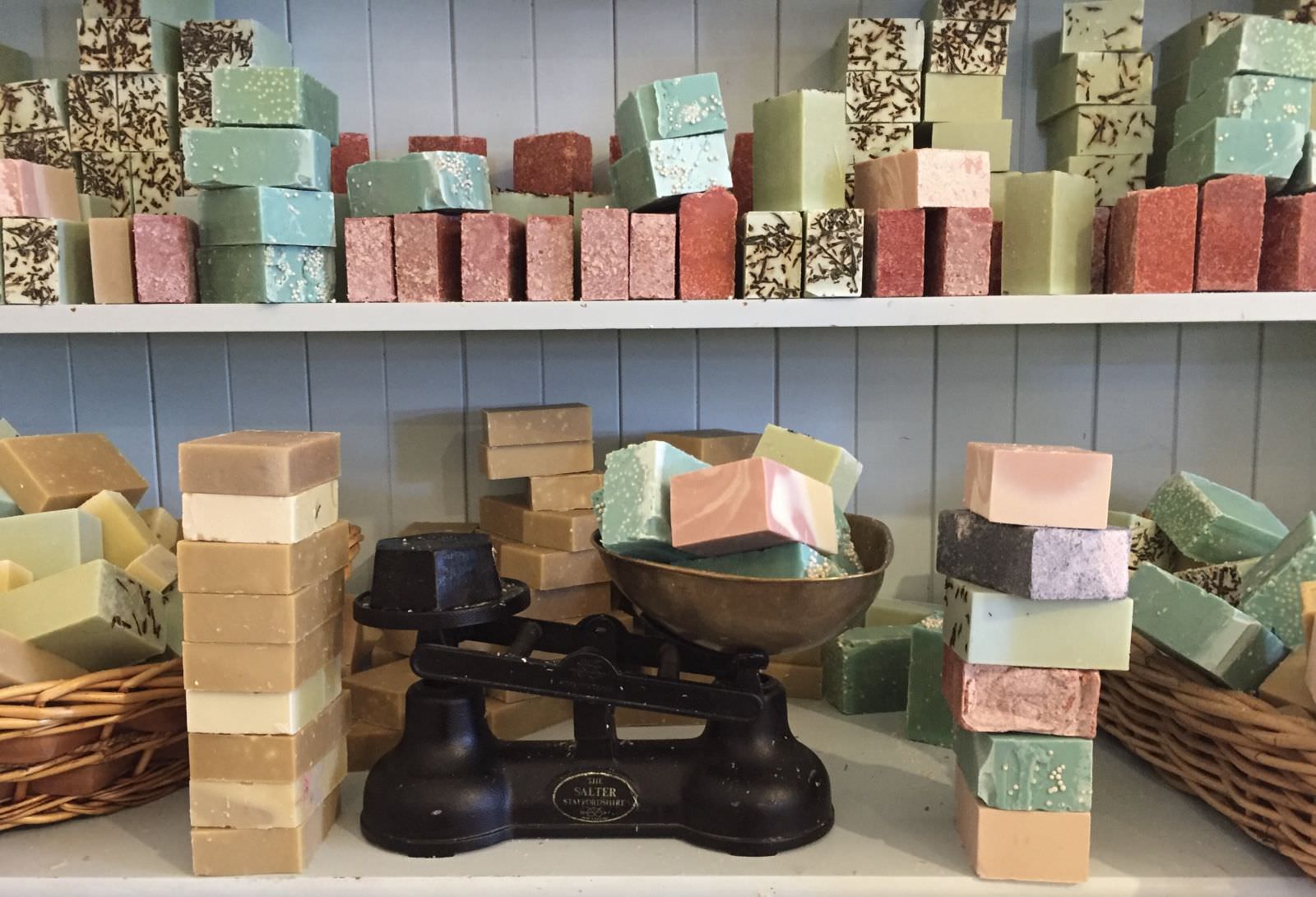 | | |
| --- | --- |
| SKU | BAR-BBBB |
| Barcode # | 9348542001118 |
| Brand | Washpool Skin Wellness |
| Shipping Weight | 1.1000kg |
| Shipping Width | 0.195m |
| Shipping Height | 0.070m |
| Shipping Length | 0.150m |
| Shipping Cubic | 0.002047000m3 |
Includes a range of ingredients depending on which soap bars are included.
A big bag o' happiness

2 September 2020

Couldn't be happier with my purchase of these soaps. I have them airing (to harden) on the shelves in my study and the smell is divine. I've used one bar to play with the lather and it's gorgeous. The bars are a little too new to pop in the shower just yet, but I'm delightfully intoxicated by the fragrances on a daily basis.




(5)
Bargain Bag

16 December 2019

Definitely a Bargain! Exciting to open up and smell all the beautiful soaps. The shampoo bar was great, and the bonus lip balm was appreciated and works a treat. After using this soap for shaving, I forgot to use my usual moisturizer, not a problem, my legs were beautifully smooth without it!! fabulous soap!!




(5)
Awesome idea!

7 November 2019

Like many others, I LOVE the bargain bag!! Its actually fun seeing what you will get too, and with so many wonderful soaps, it's hard to go wrong!!




(5)
My only choice!

21 June 2019

I have been purchasing soaps from Washpool for a number of years, and without fail, they are amazing. My skin reacts to a lot of commercial products, so I have to be quite careful. Melissa and the team make purchase seamless, and love the little surprise that seems to arrive each time. And it's great value for money!




(5)
Love this pack

12 March 2019

A lovely random selection of amazingly scented bars, I love them all!




(5)