Magnesium Bath Salts
Date Posted:17 July 2018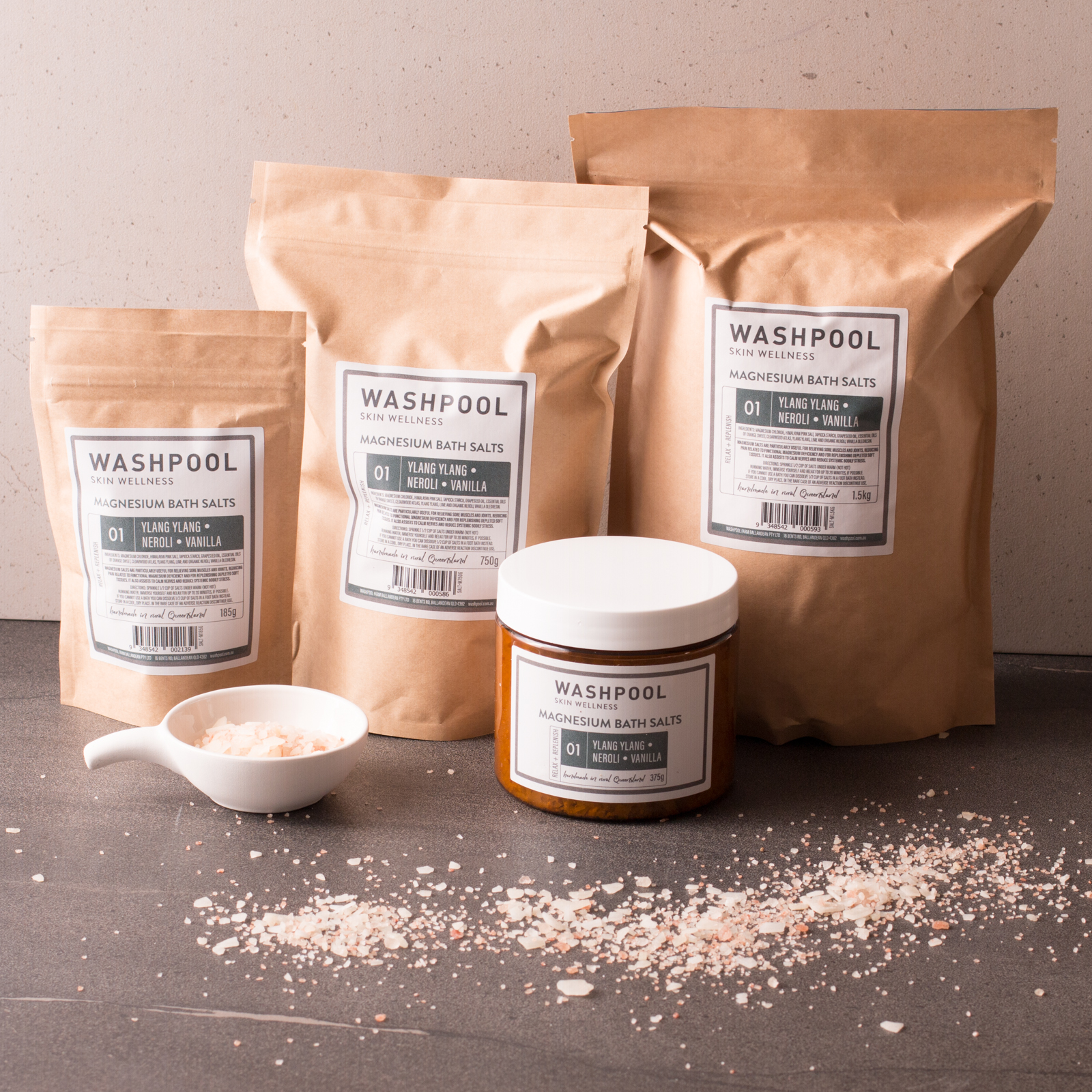 The mineral Magnesium is an essential element of good health, yet so many of us are deficient in it and paying the price physically.
Magnesium salts are particularly useful for relieving sore muscles and joints, reducing pain related to functional magnesium deficiency and for replenishing depleted soft tissues. It also assists to calm nerves and reduce systemic bodily stress.
Magnesium/Salt Baths are great for:
Stress relief
Muscle aches
Improving circulation
Better nutrient absorption
Speeding up wound healing
For children to help mineral absoption and improve sleep
For acne, eczema or other skin problems
For joint pain relief
Improving skin hydration
Deeply relaxing and the perfect way to restore our depleted magnesium levels.
This bath soak includes Magnesium Chloride, Himalayan Pink Salt, Tapioca Starch, Grapeseed Oil, Essential Oils of Orange Sweet, Cedarwood Atlas, Ylang Ylang, Lime and Organic Neroli, Vanilla Oleoresin.