Balms for Winter Dryness
Date Posted:1 June 2018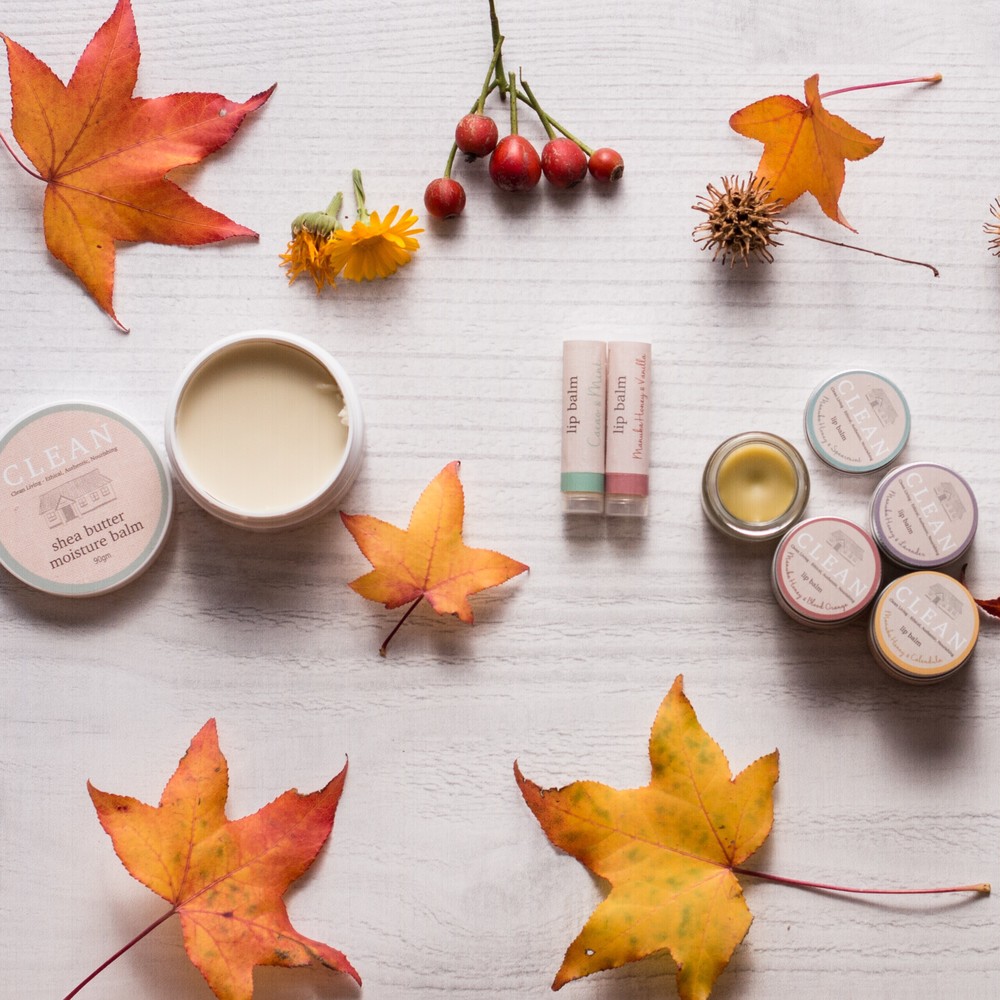 As we welcome the first day of winter, the crunch of the fallen leaves reminds us that our skin is also reacting to the cold, dry winter conditions.
Our
Shea Butter Moisture Balm
is one of the most popular products here at Washpool. Unlike most moisturisers or body butters this product contains no water. A little goes a long way!
Our Shea Butter Moisture Balm can be used for sore lips, cracked and dry hands, heels or anywhere else that needs intense moisture or protection from the elements.
This balm is also ideal for protecting the sensitive skin of babies and young children. Soft enough to spread on faces exposed to cool winter air and dry, windy conditions. Soothing to dry, chapped skin.
Ingredients
Shea Butter is helpful in moisturising and hydrating skin. Traditional african healers value it for it's anti-aging and moisturising properties.
Coconut Oil softens the skin and is easily absorbed.
Beeswax provides the skin with nutrients and a protective barrier.
Shea Butter Moisture Balm Testimonial
Just Beautiful
Applying this product is different and maybe a little more difficult than traditional moisturisers but it is well worth the effort! It leaves my skin feeling soft, supple and absolutely glowing for a long time. Knowing it is not full of thickeners and preservatives just makes it even better. Will definitely be re-ordering.
Bianca (5 Stars)
Lip Balm Tubes vs Pots
We sometimes get asked the difference between our lip balm tubes and lip balm pots. In terms of formulation, lip balm tubes require a firmer balm so that they stand up well in all but extreme temperatures (like a hot car). So, our tubes lean more towards moisturising harder oils such as cacao butter and coconut. They're perfect for keeping in a pocket or bag when you're on the go.
The pots give us a little more freedom to introduce softer oils that contribute benefits for soothing dehydrated and sore lips. Although still firm, the richness of our pot formulation is immediately noticeable. Packed in recyclable glass these are the perfect balm for home use, especially the bedside table.